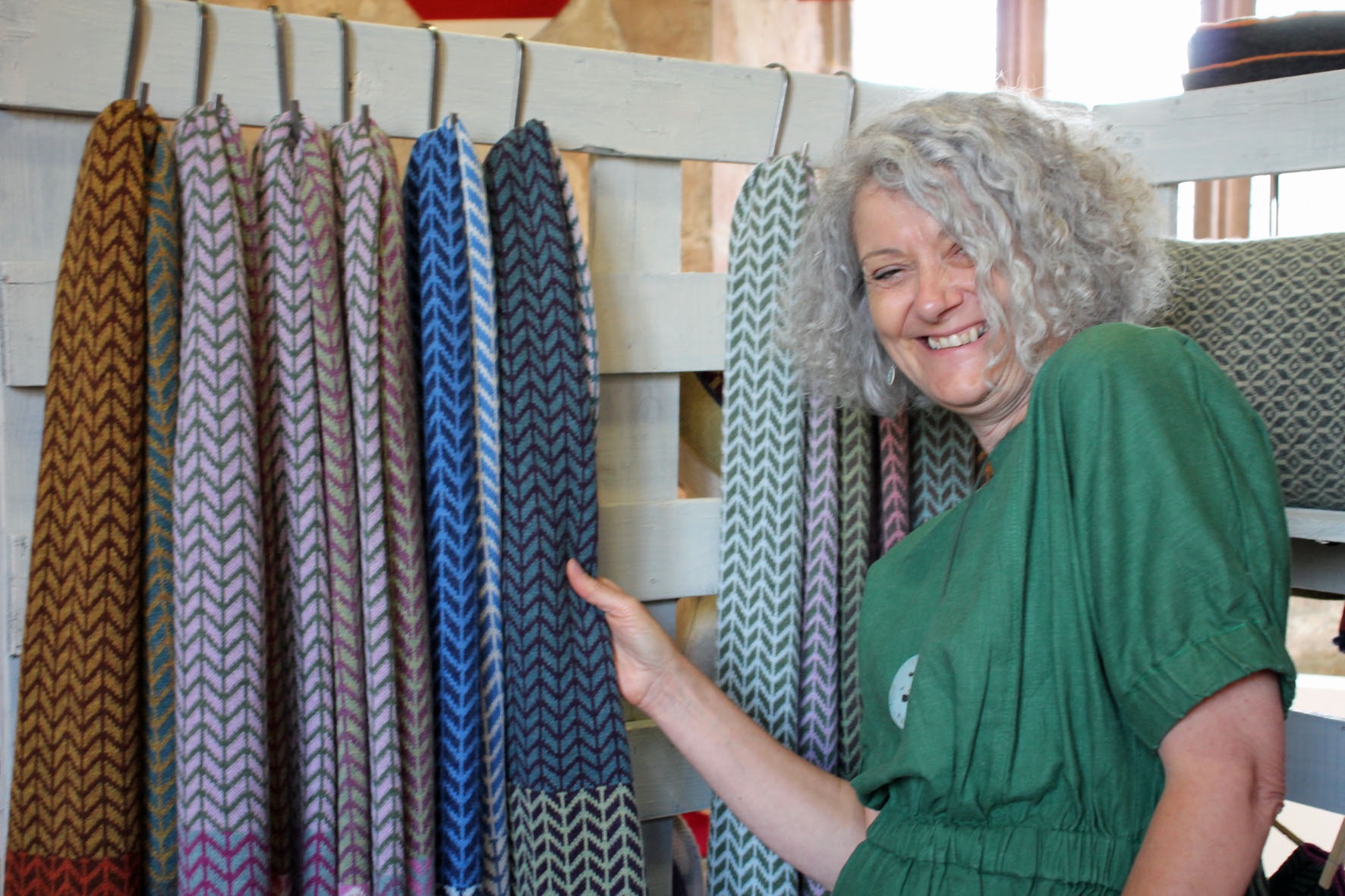 Julia Neubauer is part of the core organising group for Craftsmen at the Priory. Her work usually sells well, even in the summer months, and we thought you might like to meet the maker behind the work.
What do you do and how do you describe yourself?
Julia: I'm a Textile Designer specialising in hand-framed knitwear in pure wool.
Where are you based? Location but also studio, home, workshop unit?
J: I'm based in Alston in the North Pennines by the river in my new studio at the Old Brewery. Brewhouse Studio houses two artist studios and there's also a large space for running workshops and welcoming other creatives.
When did you start to sell your work?
J: I started selling my work in 1984 after leaving teacher training to pursue a career in knitwear design. I moved to Cumbria with my parents and was invited to participate in the Craftsmen at the Priory exhibition by the local vicar.
How has your work changed since then?
J: Originally, I only made Fair Isle patterned jumpers which were quite traditional. I am now more focused on making accessories with the occasional garment appearing when the fancy takes me. The patterns and textures are now very much more my own designs.
What are your hopes for taking part in Craftsmen at the Priory in 2021?
J: I always look forward to engaging with my customers – something I've missed during the pandemic – and promoting new designs. I have had plenty of time over the last year or so to develop lots of exciting new products, including a range of items made with leathers. These involve new skills and techniques, but the combination of material, colour and pattern is a common thread with my knitwear.